Description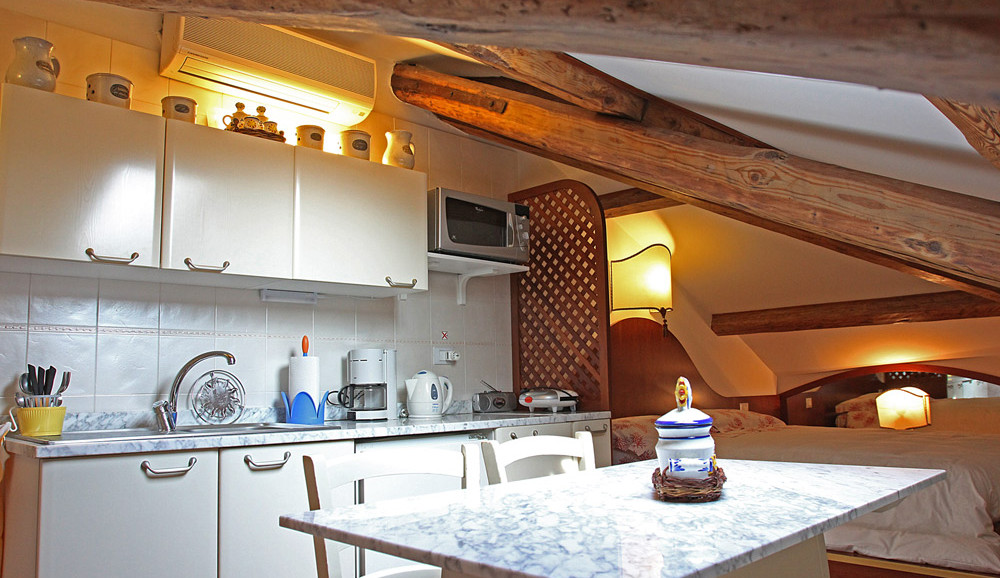 Casa del Sole is equipped with a private bathroom with toilet & shower & bidet, hair dryer, soaps and various bathroom amenities, heating, air conditioning, Internet access and computer station with free WiFi, satellite TV Flat Screen International with more than 500 channels World accessible, Sereo Dolby surround System, small library with art historical texts and guides in various languages, games and upon arrival will be given a map of the city with the most important information.
In the small kitchen is NOT allowed to cook with gas fire, but only to heat food with power tools, Microwave, Toaster, Fridge and coffee machine / tea.
The Casa del Sole is exclusively for NOT smoking people.